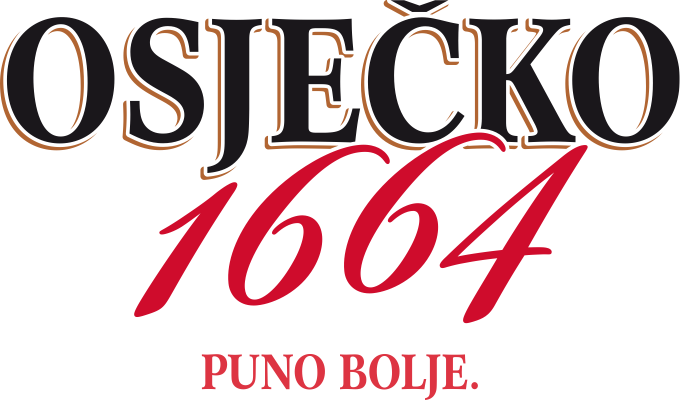 4,5 % alc.
Old Man Bauer Would Have Been Proud
Mr. Bauer is the reason behind these four magical numbers – he is the one who opened the first brewery in the City of Osijek back in 1664. After him came the reputable gentlemen Prelesecki and Holzleitner, who continued the line that has not been interrupted to this day. In honour of this 350 year long beer tradition, we have chosen the best ingredients for original taste.
So Light, Yet So Full-flavoured
Osječko 1664 Beer contains 4.5% of alcohol brewed with carefully selected raw materials, which makes it sufficiently light to be fully drinkable, yet rounded. The best hops give it a special aroma and fullness of flavour, and naturally soft water gives it mildness. Now you can enjoy your beer with no care in the world.
Twenty-Five Days
This is how long it takes to make Osječko 1664 from water, selected cereals and brewer's yeast, and to put it into elegant brown bottles that preserve the fullness of special flavour. Every part of the process is strictly controlled with regard to following tradition and meeting the taste requirements, which is why we take quality-control very seriously. Don't mind us enjoying the process along the way!
Great for Marinade
Did you know that thanks to its mild sourness, beer softens the meat, but, unlike vinegar-based marinades, it is mild enough not to change its taste? Furthermore, numerous useful substances found in beer, such as vitamins B6 and B12, along with numerous minerals and proteins are beneficial to the meat's nutritional content. But – be careful! You don't want to use too much beer as you need to leave some of it to drink with your meal.
No Added Preservatives
Nothing was added into your beer to make it last longer. Its pasteurization lasts for a very short time, in order to ensure the quality and preserve the fullness of flavour. Besides, our water is not chemically treated, but filtered and cleansed to a special level of softness using natural procedures, giving the beer mild and refreshing note.